Criminal Defense Attorney in Kansas City, Kansas
Fight for Your Future with Attorney Alexander
Visit the Alexander Law Firm to Discuss Your Criminal Charge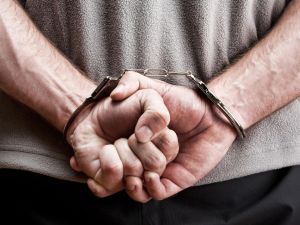 Anyone who has faced criminal charges understands how damaging a conviction can be. Having a conviction on your record can lead to devastating consequences that last a lifetime. Finding employment, buying a house, or opening up a new bank account becomes so much more difficult when you've been through the criminal justice system. With such heavy consequences hanging in the balance, you deserve to have someone on your side who will seek to secure your rights and preserve your freedom. Look to The Alexander Law Firm, LLC for an experienced criminal defense attorney on your side every step of the way.
If you've been charged with a crime in Kansas or Missouri, contact The Alexander Law Firm, LLC right away. We will learn the details of your situation and develop a robust defense for you. Our goal is to reduce sentences (if at all possible) and dismiss charges before your case gets to trial. If your case must go to trial, our attorney—Attorney Alexander—will be there for you until the very end.

Call now for a free criminal law consultation. Attorney Alexander serves Kansas City, as well as Jackson, Platte, Clay, Johnson, and Wyandotte counties in Kansas.
Handling Everything from
Felonies to Misdemeanors
No matter what you've been charged with, you can rely on The Alexander Law Firm to provide you with sound legal counsel. We'll collaborate to create a strategy suited to your unique goals, but our attorney is not afraid to take the lead when necessary. Hire us to:
Take on your class A, class B, or class C misdemeanor case
Defend your robbery, assault, or murder charge

Work toward getting your case expunged

Handle your probation revocation
Don't despair when the stakes are stacked against you. Contact The Alexander Law Firm in Kansas City, Kansas today to learn your options.