Traffic Law Attorney in Kansas City, Kansas
Don't Let One Mistake Ruin Your Future
Get Trusted Legal Guidance from Attorney Alexander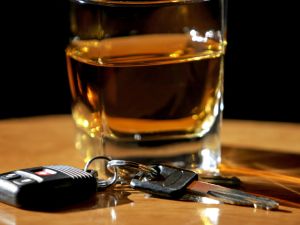 DWI and DUI charges have serious consequences. If you've been charged with this crime, you could be facing jail time, fines, or license suspension. You may also have an ignition interlock installed in your vehicle. The Alexander Law Firm, LLC will provide the legal counsel you need to work toward a reduced or dropped sentence.
Trust attorney Alexander to resolve your case. Call now for a free traffic law consultation in Wyandotte, Johnson, Platte, Clay or Johnson County.
Don't Wait - Get Trusted Legal Advice
Right Away
The Alexander Law Firm continues to be a trusted resource for residents in Kansas and Missouri. Call attorney Alexander if you've been:
Arrested for driving with a suspended license

Arrested for DUI or DWI

Issued a speeding ticket
Caught driving without insurance
He'll evaluate your charge, find out if the officer followed the proper procedures when arresting you and build a strong case for you. Visit The Alexander Law Firm today to discuss your options.