Family Law Attorney in Kansas City, Kansas
Do What's Best for Your Family
Trust Attorney Alexander to Provide You with Trusted Legal Advice
When a legal issue involves our families, so many emotions come to the surface. When the time comes for a divorce, adoption, or any other family concern, the last thing anyone wants is added stress. As a dedicated family law firm serving the Kansas City area, we help individuals and families shoulder their burdens and move forward toward a brighter future. If you live in Kansas City, including Wyandotte County and Olathe, Kansas, let The Alexander Law Firm, LLC handle your family law case so you can get back to focusing on what really matters in life.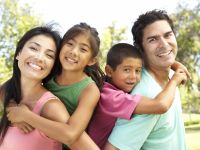 Whether you're dealing with a divorce or trying to adopt a child, you need a lawyer to give you objective legal counsel so you can make a wise decision for your family. We will do everything possible to work toward a fair resolution for all parties involved.
Call now to schedule a free consultation with our attorney. As a team, we will seek a positive resolution together.
Attorney Alexander Takes on A Variety of Family Law Cases
Our attorney at The Alexander Law Firm in Kansas City has extensive experience resolving family law cases. When changes happen within your family, it's important to reach out for trusted legal guidance. Attorney Alexander handles the following issues and more:
Divorce cases - part from your spouse on good terms.
Paternity cases - find out who your child's biological father is.

Adoption cases - welcome the newest member of your family as quickly as possible.

Guardianship cases - leave your child in caring hands once you're gone.
Trust a seasoned attorney to give your case the dedicated attention it needs. Visit The Alexander Law Firm today to discuss your family law case with a compassionate lawyer. Attorney Alexander serves Wyandotte, Johnson, Clay, Platte, and Jackson counties.